FAQ
(Frequently Asked Questions)
What in the world is Cowboy Church?
It's a laid-back but energetic gathering of folks who enjoy good preaching, good gospel music, good food and good fellowship.
What do you do?
We eat and visit, listen to good live music and preaching, pray, honor our veterans, and visit some more.
Should I dress up?
There are no "should"s at Cowboy Church. Dress up if you want to. Dress down if you want to. Just dress, please.
Can I bring my lawn chair?
If you prefer it. But we do have chairs.
What kind of music do you have?
The toe-tapping, hand-clapping, foot-stomping, heart-warming kind. Mostly Country Gospel, Bluegrass Gospel, Southern Gospel, and Western Gospel.
Can I clap my hands and stomp my feet?
Sure, if you want to. But you don't have to.
Do I have to know the words to the songs?
No. There is no planned "congregational" singing, although you are certainly welcome to join in and sing with the musicians if you want to.
Do you take up offerings or beg for money?
No. An "If-you-want-to" bucket hangs by the door for those who would like to make a financial contribution.
Should I bring a Bible?
Pay attention; there are no "should"s at Cowboy Church. Bring a Bible if you want to. Pastor Dave will be preaching from it. A complimentary Cowboy Bible is available.
I'm a military veteran; will you embarrass me?
We certainly hope not; our intention is to honor our American heroes out of appreciation for what you've done for our country.
Can I bring my coffee or soft drink or snack?
Sure, if you want to, but there's really no need; drinks are provided and lots of food will be available.
Can I bring my family and friends?
Sure, didn't you notice the name? It's the "Bar None". But come early if you want a seat.
Is it about Jesus?
Yes. It's all about Jesus.
When does this happen?
Every Thursday evening at 7:00 sharp the theme song opens the service. If you like food and fellowship, come earlier than that. 6 or so.
How do I get there?
It depends on where you're coming from! It's in Newton, Iowa. Check out the map: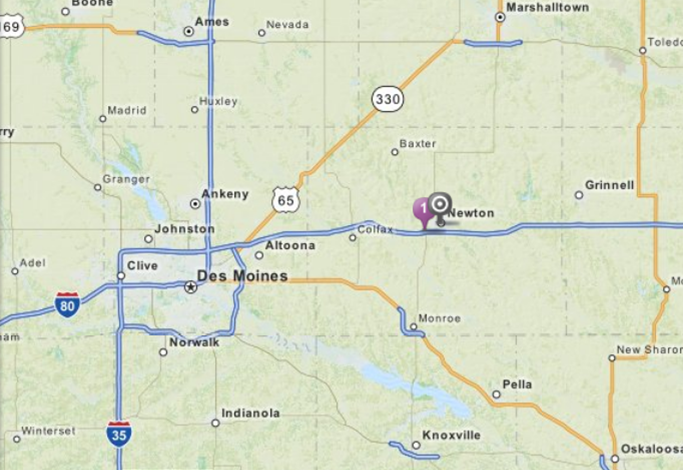 When I get to Newton how will I find you?
We'll be at 1690 West 19th Street South, just off I-80 exit 164—next to Culver's.